BumperPet is a Chicago-based pet-themed custom printing company, founded by Sue Yellen. She was inspired by her dogs Duncan and Izzy to start BumperPet, because of moments like this:
"When I got my puppy Duncan a few years ago, I met a wonderful virtual community through social media while I was going through all the puppy growing pains. So many of these people were involved in rescue and were doing incredible things with hardly any budget. When I launched my company in October, I wanted to find a way to help them out because these organizations are able to save a life with donations of only a few dollars at a time. In fact, our first charity of the month supported the organization that emotionally supported me through my dog's puppyhood." — Sue Yellen
Because of Sue's love for animals and her relationship with animal charities, BumperPet donates a portion of every sale to pet charities all over USA.
BumperPet features the world's first custom pet decal designer, as demonstrated below with my "Emergency Rescue" decal design for my two pet lions: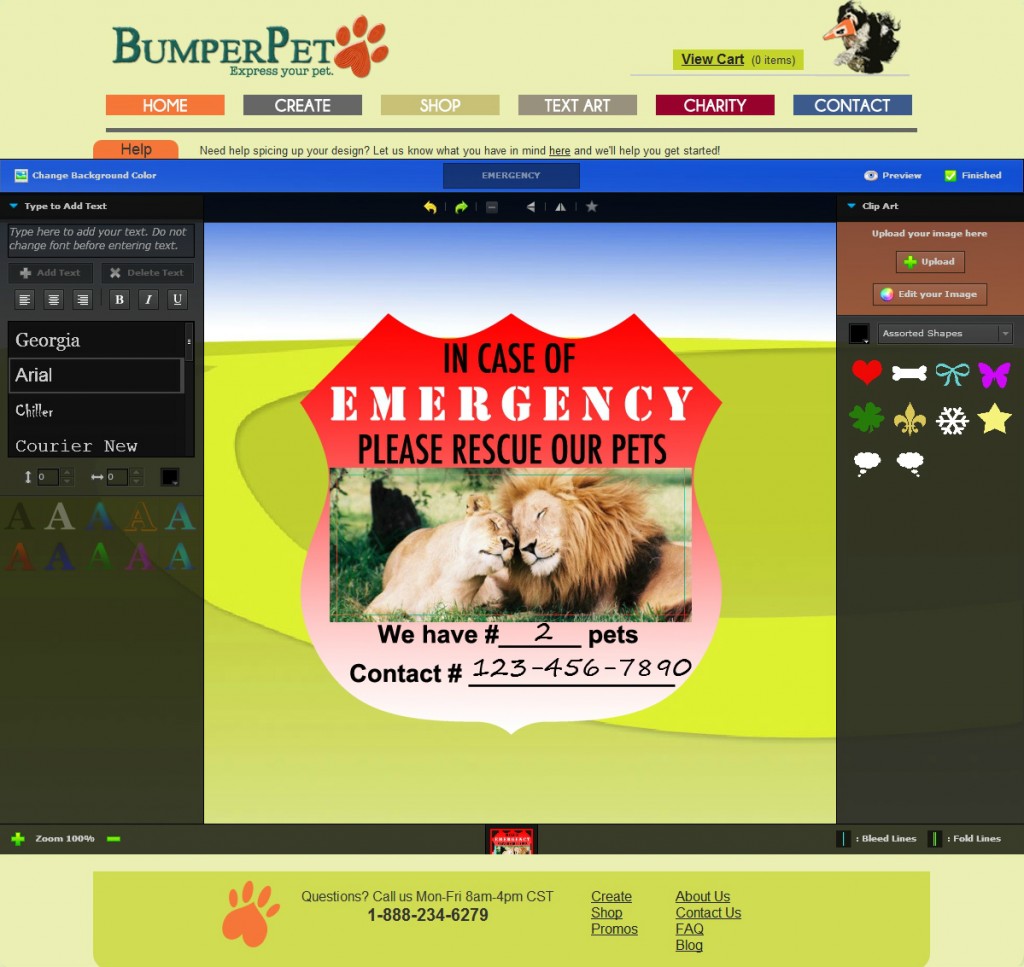 BumperPet also has a pre-made whimsical decal line for pets and pet-related causes, as well as magnets, framed canvas prints, and totes.
We delivered (and provide on-going support for) a complete E-Commerce software solution to power Sue's vision (website, shopping cart, custom decal designer & email capture).